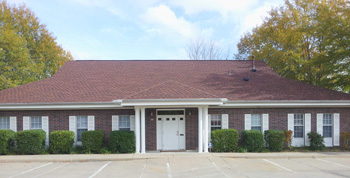 Alzheimer's Arkansas Programs and Services was first incorporated in 1984 as the "Alzheimer's Support Group of Central Arkansas," with the purpose of providing information and support to persons with dementia and their caregivers. Later, the group of volunteer leaders joined the National Alzheimer's Association.
In 2002, the Association's restructuring of chapters would have required us to move our headquarters to Oklahoma. Rather than allow our leadership and our funds to go out of state, our Board of Directors elected to disaffiliate from the National Association to become Alzheimer's Arkansas Programs and Services.
Alzheimer's Arkansas is an independent non-profit organization dedicated to supporting Arkansas families affected by any kind of dementia. The funds that we raise are used solely for services to Arkansas families. Our volunteer Board of Directors is composed of local community members, our services are free and our funds are spent ONLY in Arkansas.
As most of you know, Alzheimer's Arkansas' primary goal is taking care of Arkansas families who are affected by Alzheimer's disease and other types of dementia. While our office is in Little Rock, we travel all across the state to reach families who need our information and support. We are always looking for ways to increase our outreach.
Now, thanks to the generosity of the Taylor Foundation, Alzheimer's Arkansas has a new building that is perfect for us. There is plenty of room – everyone has an office, plus plenty of storage and two meeting rooms. It is fresh and new, it is comfortable and it is all ours. No more rent!
Saving rental costs means more funds to use for outreach. Having more space means more effective organization of materials.
Our mission is to provide the information and support needed so that all Arkansans affected by Alzheimer's disease and related dementias are able to live with dignity and comfort until a cure is found.
Our programs and services include:
Toll-free 24-hour telephone support for caregivers
Family support groups
Early stage patient support groups
Family education sessions
In-service training for professional caregivers
Community awareness presentations
A quarterly newsletter for our members
Public policy advocates
Financial assistance for caregivers
A lending library of printed and video materials
File of Life Program