As a caregiver, family member or friend of someone who has Alzheimer's disease, you may feel overwhelmed and frustrated.  Often it helps to talk with someone who really understands what you are experiencing, someone who knows  how you feel.  You can meet that someone at an Alzheimer's Support Group.
Click here for a printable version of the Support Groups
Alzheimer's Arkansas, through its support groups and presentations, strives to:
Provide the opportunity for self expression
Assist in identifying and locating resources
Collaborate with other organizations to improve services
Remove the stigma associated with dementia
Promote Hope and Optimism
---
Alzheimer's Foundation Care Connections
AFA's free, telephone-based support group on Wednesday's 3:00 pm till 4:00 pm (EST). To register please contact Lauren at lsnedeker@alzfdn.org or call 866-232-8484.
---
Support Group Facilitator Training
The next Support Group Facilitator Training will be in Spring 2018.  For additional information contact us at 501-224-0021.
---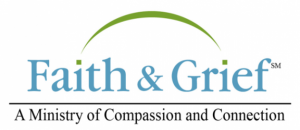 Faith and Grief Monthly Luncheons
When a loved one dies, sharing experiences often provides solace and helps ease the heartbreak.  On the 3rd Tuesday of every month at Second Presbyterian Church, Little Rock, hosts a "Faith and Grief Luncheon" from 12:00 pm to 1:00 pm in the Second Hall.  Participants will experience a supportive community, comfort, encouragement and hope.  If you are interested in receiving more information about the Faith and Grief ministry, go online to www.faithandgrief.org or contact Second Presbyterian Church, Little Rock at (501) 227 – 0000.
---
Support Groups and Contact Persons Throughout Arkansas
Below is a list of support groups by CITY, however not all of the groups listed are affiliated with Alzheimer's Arkansas Programs and Services. Please call the contact person to confirm the meeting. Facilitators can download the Support Group Form and Sign in sheets.
Beebe Support Group

Location:
3rd Thursday at 3:00 PM
The Shepherd's Center
311 North Cherry Street

Facilitators:
Sandra Garrett – (501) 882-3969

Benton Support Group – Evening

Location:
3rd Tuesday at 7:00 PM
First Baptist Church
211 South Market

Facilitators:
Richard Mills – (501) 315-0087

Benton Support Group – Daytime

Location:
3rd Thursday at 2:00 PM
Bob Herzfeld Memorial Library
1800 Smithers Drive

Facilitators:
Diana Ferrell – (501) 840-2093
Azy Crab – (501) 778-6260

Benton Support Group – Daytime

Location:
3rd Thursday at 2:00 PM
Bob Herzfeld Memorial Library
1800 Smithers Drive

Facilitators:
Diana Ferrell – (501) 840-2093
Alissa Turner – (501) 778-4766 Ext. 1021

Berryville Support Group

Location:
3rd Thursday at 10:00 AM
Area Agency on Aging Office
1204 Primrose

Facilitators:
Rebecca Davis – (870) 423-6114
Renee Gonzales – (870) 423-6114

Camden Support Group

Location:
3rd Wednesday at 1:00 PM
First United Methodist Church
121 Harrison Ave

Facilitators:
Nancy Bailey – (870) 234-7410

Cherokee Village Support Group

Location:
3rd Wednesday at 1:30 PM
Cherokee Village United Methodist Church Library
21 Otter Drive

Facilitators:
Misty French (870) 994-2341

Clarksville Support Group

Location:
4th Thursday @ 1:30PM
Johnson Regional Med Center
1221 East Poplar Street

Facilitators:
Nicolle Dorn – (479) 264-5833

Clinton Support Group

Location:
1st Wednesday at 2:00 PM
Petit Jean Electric Conference Room
270 Quality Drive

Facilitators:
DK Olmstead – (501) 745-9495

Conway @ First United Methodist Church

Location:
1st Tuesday at 7:00PM
First United Methodist Church, Fellowship Hall Room 128
1610 Prince Street

Facilitators:
Kathy Jette – (501) 450-7528

Conway @ Antioch Baptist Church

Location:
2nd Thursday at 7:00 PM
Antioch Baptist Church
150 Amity Road

Facilitators:
Kenneth Priest – (501) 730-3582
Jennifer Evans – (501) 329-6851

Dardenelle Support Group

Location:
3rd Thursday at 2:00 PM
Dardenelle Senior Center
701 N 5th Street

Facilitators:
Billie Holsomback – (501) 321-2811
Lori Kammerling – (479) 967 9300

El Dorado Support Group

Location:
3rd Thursday at 12:00 PM
Simmons First Bank
100 West Grove, 2nd Floor Conference Room
Light lunch provided

Facilitators:
Nancy Bailey – (870) 234-7410 or (800) 272-2127

Fairfield Bay Support Group

Location:
3rd Wednesday at 2:00 PM
Indian Rock Village Library
265 Dave Creek Parkway

Facilitators:
Ron Henson – (501) 745-7004 ext. 2
Lise Neave – (501) 884-3734

Forrest City Support Group

Location:
2nd Thursday at 12:00 PM
Forrest City Medical Center
1601 New Castle Road

Facilitators:
Janice Waddy – (494) 870-3300
Felisa Stewart – (870) 270-6219

Harrison Support Group

Location:
1st Wednesday at 11:30 AM
Area Agency on Aging
1508 Rock Springs Road

Facilitators:
Michelle Byler – (870) 743-1623

Heber Springs Support Group

Location:
4th Tuesday at 3:30 PM
Baptist Health Heber Springs – Cafeteria
1800 Bypass Road

Facilitators:
Shana Rogers (501) 365-6194

Hensley Support Group

Location:
1st Thursday at 7 PM
Please Call Alz Ark Offices for details

Facilitators:
(501) 224-0021

Hot Springs @ The Caring Place

Location:
2nd Monday at 2:00 PM
The Caring Place
101 Quapaw

Facilitators:
Dian Masingill – (501) 623-2881

Hot Springs Evening Support Group

Location:
3rd Tuesday at 4:00 PM
Brookfield Assisted Living
205 Sawtooth Oak Street

Facilitators:
Amy Thomason – (501) 209-1950

Hot Springs @ Lewy Body Support Group

Location:
4th Tuesday at 1:00 PM
The Caring Place
101 Quapaw

Facilitators:
Nancy Rogers – (501) 760-8495
Elise Siegler (501) 224-0021

Hot Springs Village @ Mt. Carmel Community

Location:
4th Thursday at 3:00 PM
Mt. Carmel Community
540 Ponce de Leon

Facilitators:
Amy Thomason – (501) 209-1950

Jacksonville Support Group

Location:
2nd Monday at 7:00 PM
Jacksonville Senior Wellness & Activity Center
100 Victory Circle

Facilitators:
Priscilla Pittman – (501) 224-0021

Jonesboro Support Group

Location:
2nd Tuesday at 10:00 AM
East Arkansas AAA
Conference Room
2005 East Highland

Facilitators:
Cheryl Hamm – (870) 930-2226
Shirley Crawford – (870) 935-4672

Jonesboro Support Group

Location:
4th Tuesday at 10:00 AM

Facilitators:
Amber Bass – (870) 932 – 2462

Little Rock First Monday Support Group

Location:
1st Monday @ 12:00 PM
Alzheimer's Arkansas Office
201 Markham Center Drive

Facilitators:
Priscilla Pittman – (501) 224-0021

Little Rock @ UAMS

Location:
1st Tuesday @ 10:30 AM
UAMS, Reynolds Institute on Aging, Room G160

Facilitators:
Beth Allen – (501) 686-6219

Little Rock @ Ginny and Bob Shell Alzheimer's Center at Parkway Village

Location:
2nd Tuesday at 5:30 PM
14322 Chenal Parkway

Facilitators:
Debbie Rawn – (501) 952-4182

Little Rock @ 2nd Presbyterian

Location:
1st Thursday at 1:00 PM
Second Presbyterian Church
600 Pleasant Valley

Facilitators:
Janet Nelson – (501) 412-5683

Little Rock @ PHUMC-Evening

Location:
2nd Tuesday at 5:30 PM
Pulaski Heights UMC Room C135
4823 Woodlawn Drive

Facilitators:
Beverly Villines – (501) 350-5053

Little Rock @ Clarity Pointe ~ Lunch with Friends

Location:
2nd Wednesday at 12:00 PM
Clarity Pointe
8401 Ranch Blvd.
Bring your lunch or enjoy lunch prepared by Chef Josh for $5.00 per person

Facilitators:

Little Rock Memory Café – FREE COFFEE

Location:

3rd Wednesday 10:00-12:00 PM

Andover Place
2601 Andover Court

Facilitators:
Doug Ballinger – (501) 253-1238
Priscilla Pittman – (501) 224-0021

Little Rock @ PHUMC-Afternoon

Location:
3rd Tuesday at 1:00 PM
Pulaski Heights UMC Room C135
4823 Woodlawn Drive

Facilitators:
Beverly Villines – (501) 350 – 5053

Little Rock @ 2nd Presbyterian

Location:
3rd Thursday at 1:00 PM
Second Presbyterian Church
600 Pleasant Valley

Facilitators:
Janet Nelson – (501) 412-5683
Rev. Karen K. Akin – (501) 227-0000

Little Rock @ 4th Tuesday Night Support Group

Location:
4th Tuesday at 7 PM
Alzheimer's Arkansas Office
201 Markham Center Drive

Facilitators:
Priscilla Pittman – (501) 224-0021

Little Rock – Parkinson's Disease Support Group

Location:
2nd Tuesday at 11:30 AM
Alzheimer's Arkansas Office
201 Markham Center Drive

Facilitators:
Priscilla Pittman – (501) 224-0021

Little Rock Support Group at Andover

Location:<br /> 1st & 3rd Tuesdday 6:00 PM
Andover Place
2601 Andover Court

Facilitators:
Doug Ballinger – (501) 253-1238

Little Rock – Cure PSP Support Group

Location:
4th Thursday at 1:00 PM
Alzheimer's Arkansas
201 Markham Center Drive

Facilitators:
Randi Haley – (870) 703-6417

Little Rock – Baptist Hospital

Location:
4th Monday at 6:00 PM
Baptist Hospital, SW Campus, Main Entrance
11401 I-30, Conference Room

Facilitators:
Janet Nelson – (501) 412-5683

Perryville Caregiver Support Group

Location:
1st Wednesday at 1:30 pm
Perryville United Methodist Church
123 Cross Street

Facilitators:

Ida Rose: (501) 208-3105
Luster Rose: (501) 208-3105
Missy Boliek: (501)208-3108

Marshall Support Group

Location:
2nd Thursday at 2:00 PM
Searcy County Senior Center
509 Zack Road

Facilitators:
Martina Timmons – (501) 745-7004 Opt. 2
Michelle Burgess – (501) 745-7004 Opt. 2

Monticello Support Group

Location:
3rd Tuesday at 1:00 PM
The Woods at Monticello
1194 North Chester

Facilitators:
Pam Leeper – (870) 367-6852

Mountain Home Support Group

Location:
4th Thursday at 2:00 PM
Mruk Family Education Center on Aging
624 Hospital Drive

Facilitators:
Diahanne VanGulick – (870) 508-3880

Mountain View Support Group

Location:
1st Monday at 6:00 PM
Stone County Medical Center
Education Room
2106 East Main Street

Facilitators:
Teresa Cheatham – (870) 368-4522

Newport Support Group

Location:
1st Wednesday at 5:30 PM
Harris Hospital
1205 McClain Street

Facilitators:
Courtney Snow – (870) 219- 3745

NLR Dementia Caregiver Support Group

Location:
1st Wednesday at 9:30 AM
CAVHS – NLR 2C Room 124
2200 Fort Roots Drive

Facilitators:
Ashley Meggers – (501) 257-3340

Malvern Support Group

Location:
3rd Wednesday 11 AM
Baptist Health Medical Center Room: Rehab Dining Room
1001 Schneider Dr, Malvern, AR 72104

Facilitators:
Ruth Ann Crites – (501) 332-5248

NLR @ Park Hill Baptist

Location:
3rd Thursday at 11:30 AM
Park Hill Baptist Church
203 East C Avenue

Facilitators:
C.J. Shane – (501) 681-3531

Paragould – Memory Café

Location:
2nd Thursday at 1:00 PM
Swirlz of Paragould
2709 West Kings Highway

Facilitators:
Jana Wineland – (870) 565-5033

Paragould – Caregiver Support Group

Location:
3rd Thursday at 2:00 PM
Chateau on the Ridge
2308 Chateau Blvd

Facilitators:
Jana Wineland – (870) 565-5033

Pine Bluff Support Group

Location:
3rd Monday at 11:00 AM
Area Agency on Aging of SE Arkansas
709 East 8th Street

Facilitators:
Carolyn Ferguson – (870) 543-6300

Pine Bluff Day Group

Location:
1st Tuesday at 5:00 PM
The Caring Place
200 West 6th Ave
Pine Bluff, AR

Facilitators:
Linda Nickerson (870) 502-9675

Rison Support Group

Location:
1st Friday at 5:00 PM
<br />
108 Yaney Drive

Facilitators:
Nadia Owen – 870-220-1152

Russellville – Forget Me Not Support Group

Location:
4th Tuesday at 2:00 PM
Brookdale Senior Living Solutions
240 Inglewood Ave

Facilitators:
Jerry England – (479) 498-2050
Shelly Jones – (479) 498-2050
Rhonda Horton – (479) 264-3109

Searcy Support Group

Location:
2nd Tuesday at 3:00 PM
Unity Health Hospital
1200 S Main Street

Facilitators:
Marjorie H. Ryan – (501) 268- 6490

Searcy – Cloverdale's Heart, Mind, And Soul

Location:
1st and 3rd Monday at 6:00 PM
Cloverdale's Church of Christ
3000 East Park Avenue

Facilitators:
Martha Vendetti – (501) 266- 8613

Stuttgart Support Group

Location:
2nd Thursday at 12:00 PM
Baptist Health Medical Center – Stuttgart
1703 North Burkle

Facilitators:
Charles Proctor – (870) 830-1170
Sara Proctor – (870) 673-4144